Meet Pete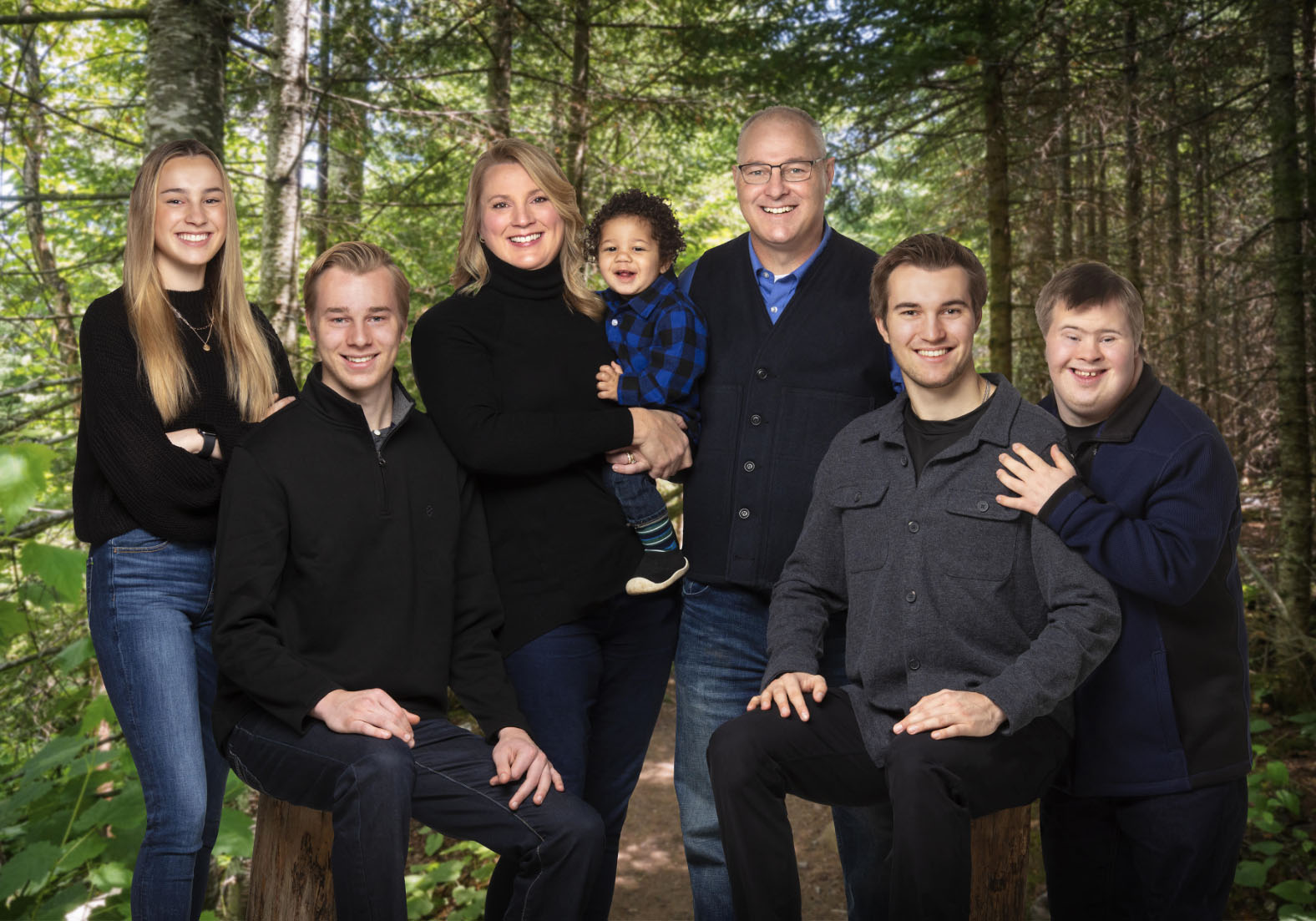 Growing up in Duluth as one of six brothers playing hockey at the neighborhood rink, Pete Stauber knows how to fight back. A former professional hockey player and retired police officer of 23 years, Pete is fighting in Congress for our way of life now.
After graduating from Duluth Denfeld High School and receiving a Division I hockey scholarship, Pete led Lake Superior State University to a national championship in 1988. Pete was drafted by the Detroit Red Wings and played in one of the most historic franchises in the National Hockey League. After retiring from professional hockey, Pete returned to Minnesota to start a family business and served more than two decades in law enforcement.
During the years of his service, Pete served both as the President of the Law Enforcement Labor Services Union, Local 363 and as an Area Commander with the Duluth Police Department. After 22 years of service with the department, Pete retired in August 2017.
Pete and his wife Jodi know what service and sacrifice to your country means. Pete's wife, Jodi, is a decorated Iraq War Veteran with more than 20 years of service. Jodi was also previously involved with the Minnesota Air National Guard Yellow Ribbon Program, helping military members reintegrate into civilian life.
Pete and Jodi currently reside in Hermantown where they are raising five children – Levi, Luke, Isaac, Addilyn, and Theo.
Issues
Federal Government Spending
Federal Government Spending
Under Democrat control, Washington is recklessly spending money it doesn't have causing inflation to rise and the cost of living to skyrocket for Minnesota families. Thanks to Joe Biden and Nancy Pelosi, the average working family is spending an extra $5,200 this year. With our nation now surpassing $30 Trillion in the red, there has never been a more urgent time to stop spending money we don't have. Our nation is drowning in trillions of dollars of debt while millions of Americans are still struggling. We need to change course. We should consider passing a constitutional balanced budget amendment.
Public Safety & Border Security
Public Safety & Border Security
As a 23-year police officer, Pete knows what it means to stand with our law enforcement and enforce law and order. Rejecting the nonsensical calls to defund our police, Pete is fighting in Congress to ensure we provide our law enforcement with the resources they need to keep our communities safe. We also must secure our borders. Joe Biden's historic border crisis allows violent criminals to traffic humans and dangerous fentanyl freely across our borders. Border security is national security, and under Biden, we have neither. We must enforce our laws, increase border security, and get rid of Biden's borderless approach.
American Energy
Joe Biden hasn't simply mishandled American energy, he declared a war on it the day he stepped into office when he canceled the Keystone pipeline. The Biden-Pelosi botched and bungled anti-energy policies are directly causing gas and energy prices to skyrocket. If the Russian invasion of Ukraine has shown us anything, we need to end the war on American energy and promote North American oil by supporting worthy projects like Line 3 and Keystone XL. We need to fight for mining our natural resources right here in the 8th district and reduce our critical mineral dependence on foreign adversaries.
Life & Liberty
Life, liberty, and freedom is the cornerstone of Pete's campaign. A strong, consistent voice for those who can't defend themselves, Pete will always stand for the unborn and strongly opposes any efforts to use taxpayer funds for abortion. As a former law enforcement officer and a victim of two violent gun crimes, Pete is committed to protecting the 2nd Amendment guaranteeing your right to defend your family and your home. Pete also is fighting against the tyrannical mandates wrongly imposed by Joe Biden and Tim Walz on our businesses, schools, and our own personal medical decisions. Enough is enough.